Well, y'all made it here. Please be sure to sign our guest book
and check out our Links & Banners!


Introduction
Something Special
Poems
Awards

Last updated 10 March 2007

OOPS!!! Due to technical difficulties, we lost all of our Guestbook entries!
Please, if you signed in before, sign in again. Thank you.

Designed by JeNa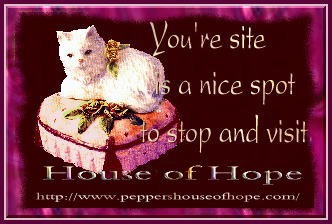 This site is maintained by
Snowy